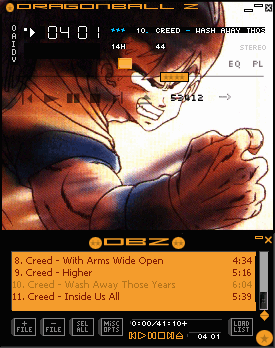 dragonball z is an anime that can be viewed on the toonami
programming format every day @5pm eastern standard time.
this anime is my favorite anime of all time, eventhough
i have seen very little of them. this is my first full winamp skin,
including the playlist and equalizer. it will only look right if you
put the equalizer under the main window and then the playlist
under the equalizer. enjoy this skin and mail me if you like it.